This post contains affiliate links.
I mentioned in a recent vlog that I wanted to share my laundry recipes on my blog, and the response was a very positive one. I started making my own laundry detergent and fabric softener about a year ago and have absolutely loved it! It's inexpensive and powerful…a little goes a long way!
Recipe
Recipe via One Good Thing By Jillee
You basically blend all of this and then toss it together in a trash bag, but you can read the full instructions here on the One Good Thing By Jillee site. If you're concerned about borax, read this article. If you're still concerned about borax, don't use this recipe. 😉
Usage
To use, toss 2 tablespoons into the drum of your washer or powder drawer. It's safe for HE washing machines. This batch will last about a year! I made this big jar pictured above about one year ago, and this is how much we have left. So awesome! Plus, our clothes are sparkling clean. I don't have to use any laundry boosters because this gets my whites bright white but doesn't fade my darks. I love it.
Storage
I store my laundry detergent in a two gallon glass jar (mine's from Walmart) and scoop it out 2 tablespoons at a time with a 2 TBSP coffee scoop. It looks charming and is super functional!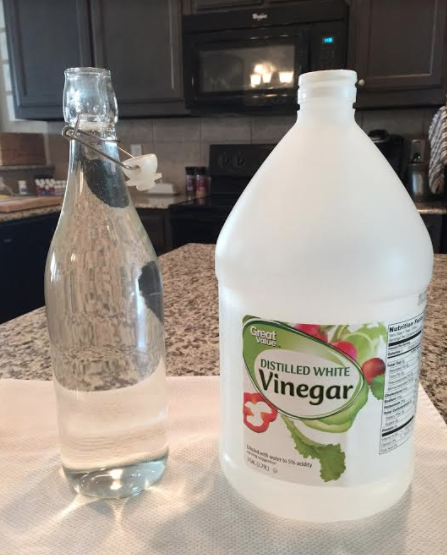 "Recipe"
Usage
Add 1/4 C of white vinegar to the fabric softener well in your washer. Your clothes will NOT smell like vinegar, but the vinegar will help soften your clothing and remove smells.
Storage
I store my white vinegar in a glass bottle like this one. It's easier to store and manage that way.
Other options
If you're not into my "recipe," here are five other homemade fabric softener recipes you can try.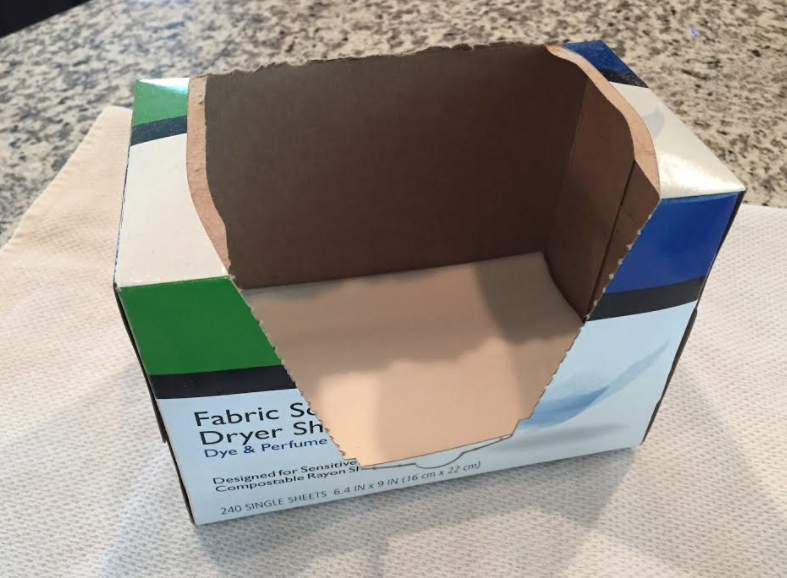 I bought a giant box of eco-friendly free and clear dryer sheets like these (pictured above), and they've been great. Once my box runs out, I will purchase dryer balls. When washing sheets or towels, I add a damp flannel square with a few drops of Purification or Lavender essential oil on it to add a light, nontoxic scent.
I estimate that I was spending roughly $182/year on laundry supplies before making my own. By making my own supplies for about $30, I'm saving about $152/year. That adds up over time!
Thank you for reading! You can find me online on Facebook, Instagram, Pinterest, Twitter, and YouTube. If you'd like to be alerted whenever I publish a new post, you can follow me on Bloglovin' or subscribe via email. Take a look at my Etsy shop where I sell tees, totes, sweatshirts, and pillow covers! Are you a blogger too? Check out my Blogger Mentorship Program.